Catholic News Service |Catholic Philly | Anto Akkara | Dec. 5, 2019
---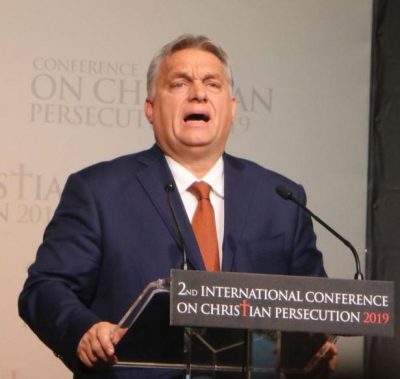 BUDAPEST, Hungary (CNS) — Speakers at the second International Conference on Christian Persecution called upon governments to shed the "fear of working with the churches."
Setting the tone for the Nov. 26-28 conference, Tristan Azbej, secretary of the Hungarian government's Aid for Persecuted Christians program, called for collaboration in responding to the plight of Christians whose religious rights are eroding worldwide.
"We are here because Christianity has a culture of action. It is time for action by working together with all for a historic change in fighting persecution," Azbej said.
Attendees, including government officials, Catholic clergy and Christian leaders, also heard from Hungarian Prime Minister Viktor Orban, who criticized the wariness of political leaders to work with churches to help end Christian persecution.
"Assistance must be taken directly to communities in distress, not provided to agencies, but directly to communities in distress," Orban told the delegates. "Therefore, we make contact with church leaders there, because we know that they take full responsibility for their communities and we know they preserve in the most appalling circumstances."
The Hungarian leader said his government is "convinced that the problems facing Christianity in Europe and the persecution of Christians in Africa and the Middle East cannot be separated."