The Persecution of Christians, September 2019
Gatestone Institute | Raymond Ibrahim | Nov. 15, 2019
---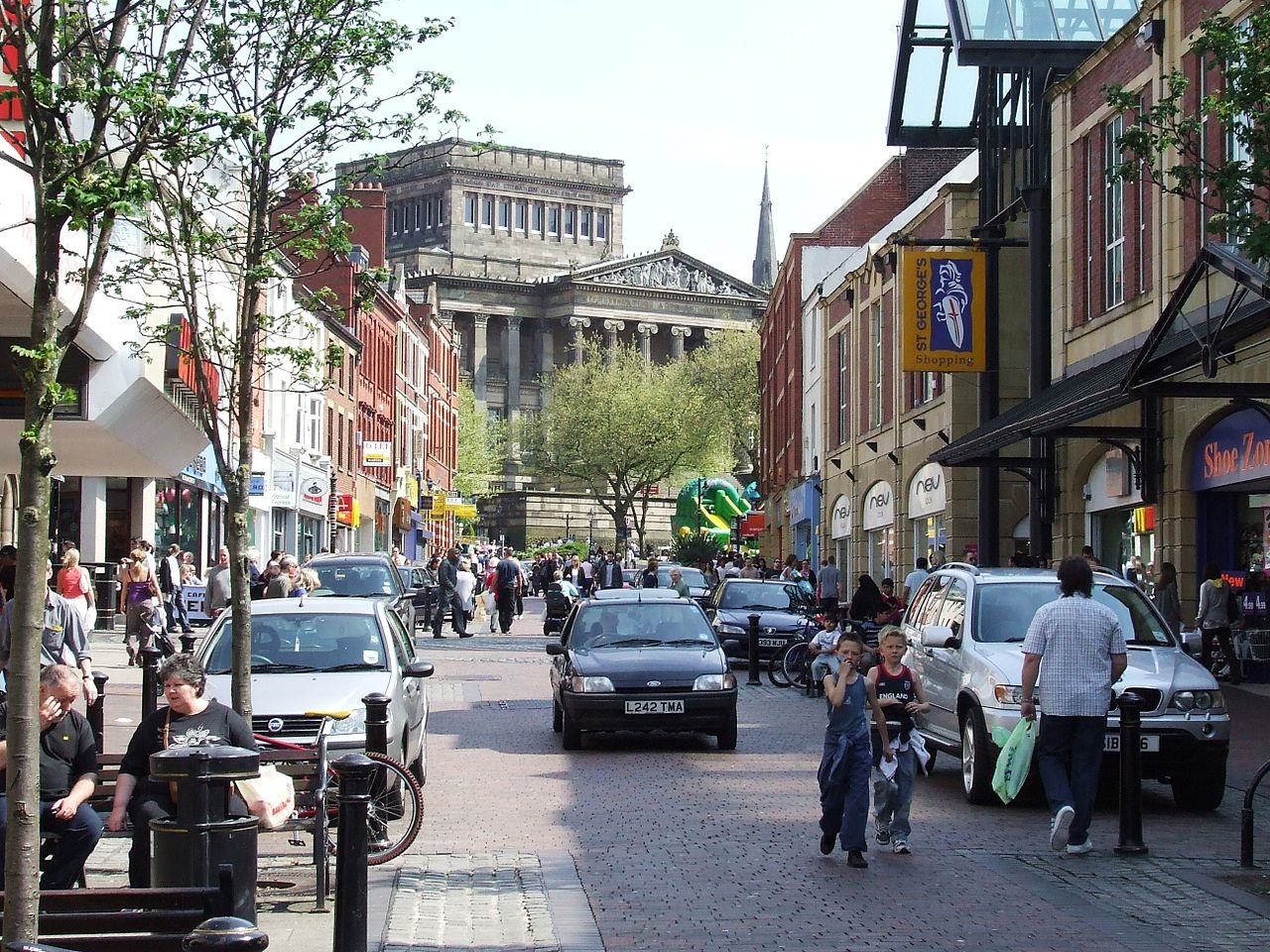 Around mid-September, British police in Preston, Lancashire announced that they would be taking no action against a man who had earlier threatened to sodomize anyone who dares convert to Christianity. Pictured: The city center of Preston. (Image source: Andrew Gritt/geograph.ork.uk/Wikimedia Commons)
The Slaughter of Christians
Nigeria: On September 22, the jihadi group, Boko Haram, released a video depicting the execution of two Christian aid workers. Lawrence Duna Dacighir and Godfrey Ali Shikagham, both members of the Church of Christ in Nations, appeared on their knees, in front of three armed men, who proceeded to shoot them. Both Christians had gone to Maiduguri — near where they were captured — to help build shelters for people displaced by Islamic extremist violence. In the same video, and "speaking in the Hausa language, the middle one of the three terrorists says … that they have vowed to kill every Christian they capture…" Responding to the executions, Pastor Pofi, a cousin of the two executed Christians, said:
"Lawrence and Godfrey left Abuja for Maiduguri in search of opportunities to utilize their skills for the betterment of humanity and paid with their lives. We will never get their corpses to bury. The community will have to make do with a makeshift memorial to these young lives cut short so horrifically."
Separately, a Christian pastor and the wife of another pastor were killed in two different raids by Muslim Fulani herdsmen. "After they had killed her [Esther Ishaku Katung], they were still demanding the ransom without telling her family that they had killed her," a local Christian said. "It was only after the ransom was paid that it was found by her family that she had been killed by her abductors." Her mutilated body was found dumped in the bushes.