FoxNews | Caleb Parke | Apr. 23, 2019
---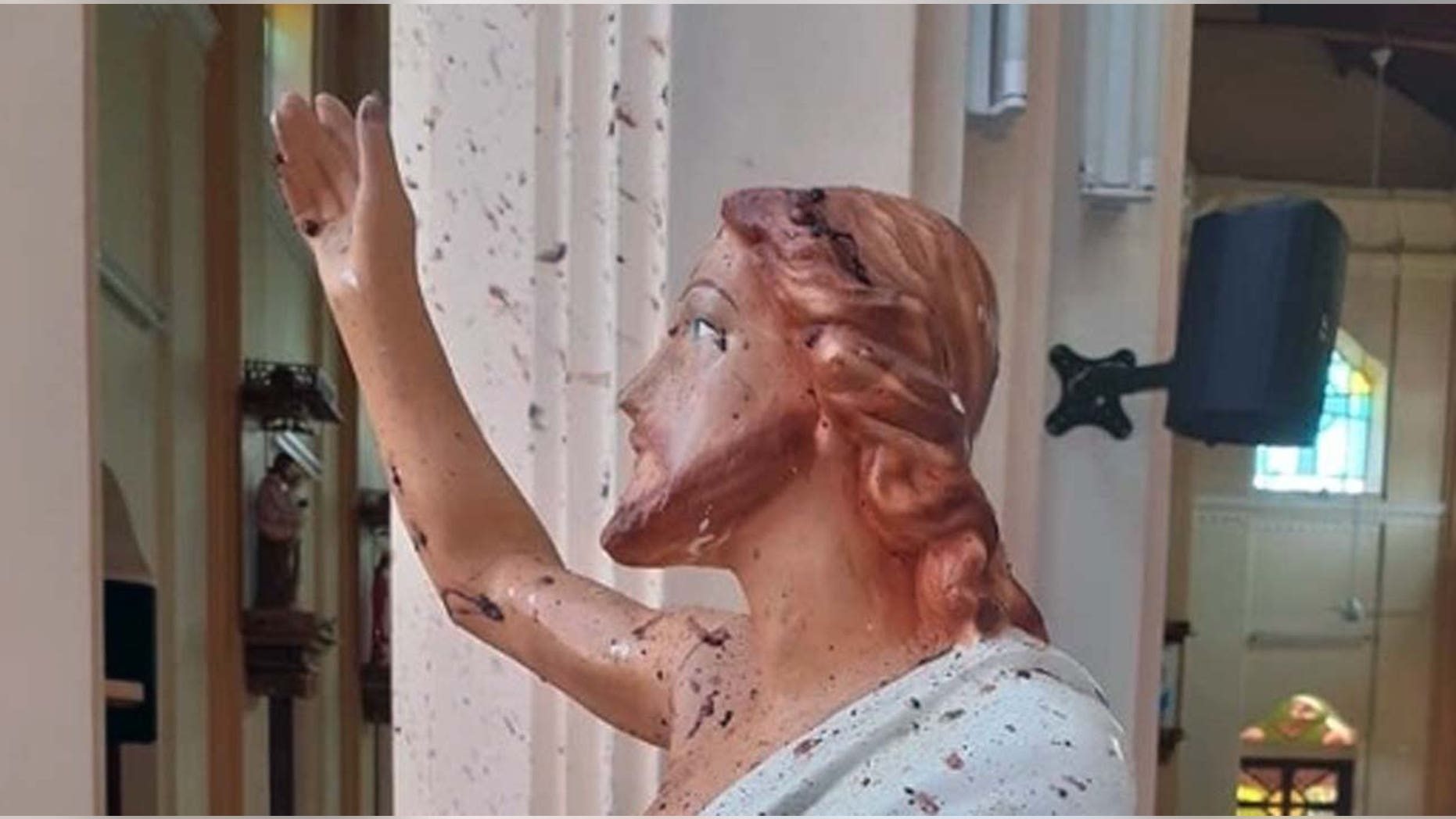 A blood-spattered statue of Jesus from the St. Sebastian church in Sri Lanka, after Islamic militants bombed the church in an Easter Sunday massacre. (Courtesy of Open Doors Partners)
As believers around the world flocked into churches to celebrate Easter Sunday, hundreds of Christians in Sri Lanka were slaughtered on what is considered to be one of the holiest days for the religion.
Authorities believe they were targeted by Islamic militants — but Christian persecution has become a growing and disturbing trend across the world. The number of Christian killed for faith-related has increased almost four-fold the past six years, from 1,201 in 2012 to 4,136 in 2018, according to the Open Doors World Watch List.
Open Doors USA, which supports persecuted believers around the world, said Sunday's massacre underscores the troublesome problem.
"We're shocked. A religious attack of this scale, coordinated with this much detail," Open Doors senior communications manager Sarah Cunningham told Fox News. "It's unprecedented."
The non-profit has been working with partners on the ground for decades but has only seen attacks at a village or neighbor-to-neighbor level.