Christian Post | By Samuel Smith | July 24, 2019
---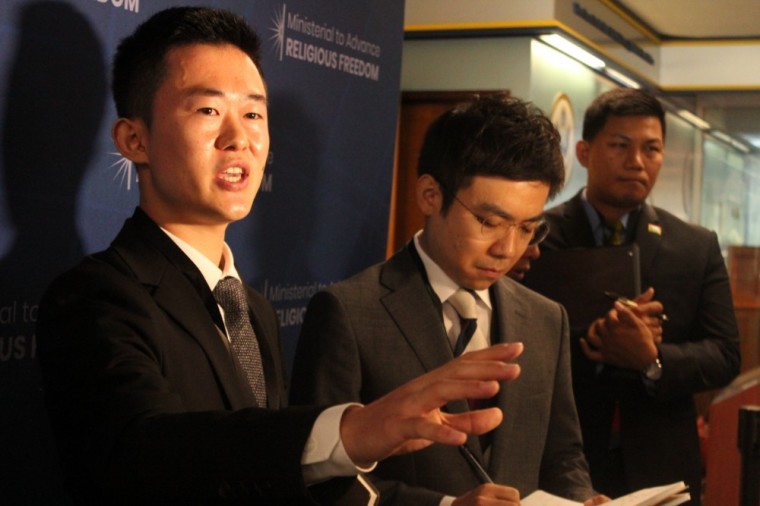 WASHINGTON — A North Korean defector detailed what it's like to live as a Christian in North Korea, telling President Donald Trump and the State Department's religious freedom ministerial about the execution of his cousin's family for sharing the Gospel.
Illyong Ju was among nearly 30 survivors of religious persecution who met with the president at the White House last Wednesday. Hours beforehand he shared his story and those of other North Korean defectors with media gathered at the Harry S. Truman building.
Ju was born in North Korea in 1996 and was the youngest of three children. He said that throughout his childhood, his parents listened to foreign radio broadcasts for over 10 years, an illegal act in the authoritarian country led by the controlling Kim regime.
According to the State Department, listening to the radio inspired the family to seek a new-found faith. Later, Ju's parents decided it would be best to defect from North Korea so they could be free to live out their beliefs.
Ju's father fled to South Korea in the mid-2000s. About a year later in 2008, Ju and his mother and sister fled together. They joined their father in South Korea in 2009 after a long journey. The family settled in Seoul and in 2012, Ju's oldest sister joined them and completed their family's reunification.
"After we came to Seoul we had kind of a hard time in South Korea," Ju said. "After recovering, we decided that we hope to spread the love from God to people in South Korea."