CHRISTIAN POST | By Samuel Smith, CP Reporter | Saturday, April 27, 2019
---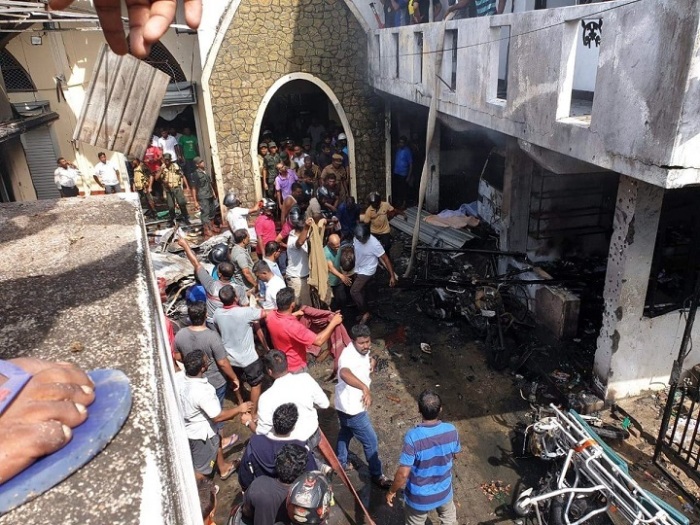 The pastor of one of the churches bombed in the Easter Sunday suicide attacks claimed by the Islamic State in Sri Lanka has offered forgiveness to the perpetrators and those who sent them.
In a Facebook video Friday from London, Roshan Mahesan, senior pastor of Zion Church in Batticaloa, said 28 people from his congregation were killed by the suicide bombing at his church and another 70-some are still hospitalized.
"Still, we are hurt. We are angry," Mahesan explained.
"As the senior pastor of Zion Church Batticaloa, the whole congregation and every family affected, we say to the suicide bomber and also to the group that sent the suicide bomber that we love you and we forgive you."
Zion Church describes itself as a charismatic church affiliated with the Fellowship of Free Churches of Sri Lanka and a Branch of The Lighthouse Church in Kandy, Sri Lanka.
When the bombing occurred, Mahesan was not in Batticaloa. He was visiting a church in Norway.
Mahesan said in his video that no matter what the extremists did to the church, he and the Zion Church congregants will love those responsible for the killings because they "believe in the Lord Jesus Christ."
"Jesus Christ on the cross, He said, 'Father, forgive them for they do not know what they are doing,'" Mahesan said. "We also, who follow the footsteps of Jesus Christ, we say for the Lord to forgive these people."
Mahesan explained that as a group of believers, they see all people "as people."