Morningstar News | Aug. 26, 2019
---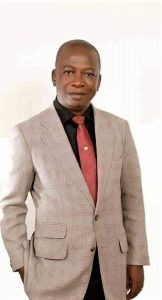 JOS, Nigeria (Morning Star News) – Muslim Fulani herdsmen killed a Pentecostal pastor and abducted a Baptist pastor in a spate of kidnappings this month in Kaduna state, Nigeria, sources said.
"The herdsmen, about 20 of them, shot into our house and broke the doors of the house," said Emmanuel Noma, who along with his father, 60-year-old pastor Elisha Noma, was kidnapped at 1 a.m. on Aug. 14. "They forced us out of the house at gunpoint and took us away. After two hours they released me, with the demand that I should go and raise 20 million naira [US$55,155] for them before they will release my father or else he would be killed."
The Rev. Joseph Hayap, chairman of the Kaduna State Chapter of the Christian Association of Nigeria (CAN), confirmed the kidnapping of Pastor Noma, of Nagarta Baptist Church in Makiri, Kaduna state, in north-central Nigeria. Pastor Hayap said the kidnappers have reduced their ransom demand from the original 20 million naira.
"The kidnapping herdsmen are now asking for 7 million naira [US$19,304], but we are still negotiating," said Pastor Hayap, a Baptist.