Over 1,000 Christians in Nigeria killed by Fulani, Boko Haram in 2019: NGO report
The Christian Post | Samuel Smith | Dec. 14, 2019
---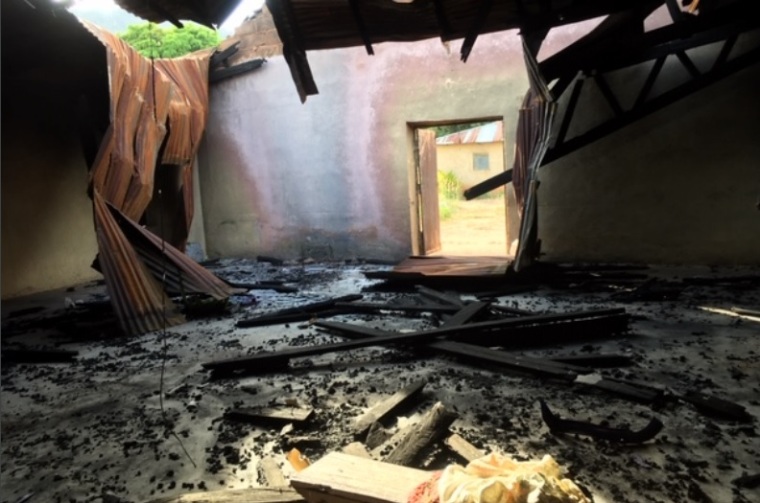 Over 1,000 Christians have been killed this year in Nigeria as attacks led by Fulani extremists continue to plague rural farming communities in the Middle Belt, according to an estimation published by the U.K.-based nongovernmental organization Humanitarian Aid Relief Trust.
HART, a nonprofit founded by U.K. member of Parliament Baroness Caroline Cox to "support people suffering from conflict and persecution," released a report last month sharing details and testimonies from a recent fact-finding mission to Nigeria.
The Nov. 18 report is titled "Your Land or Your Body: The escalating persecution and displacement of Christians in northern and central Nigeria." A copy of the report was obtained by The Christian Post.
"Islamist Fulani militia continue to engage in an aggressive and strategic land grabbing policy in Plateau, Benue, Taraba, Southern Kaduna and parts of Bauchi state," the report reads. "They attack rural villages, force villagers off their lands and settle in their place — a strategy that is epitomized by the phrase: 'your land or your blood.'"
Fulanis are a predominantly Muslim nomadic people group of about 20 million across West and Central Africa. They have long come under tension with farming communities as the scarcity for land gets greater and the human populations get larger.
While farmer-herder clashes are nothing new, the violence carried out against farming communities has increased in severity as thousands have been killed in the last several years.
While the report states that the exact death toll for 2019 is unknown, "Preliminary data suggests that over 1,000 Christians have been killed since January." HART estimates that there have been more than 6,000 Christians killed since 2015 and as many as 12,000 displaced from their villages.
"I have visited many of the affected areas and seen the tragedies of death and destruction,'" Cox said in a statement. "In every village, the message from local people is the same: 'Please, please help us! The Fulani are coming. We are not safe in our own homes.'"